How Shell exploits children to lobby for a slow energy transition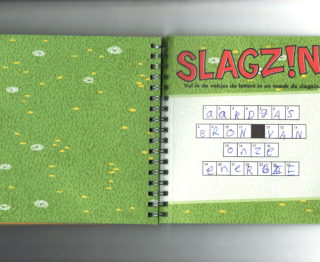 What if a 99-per-cent fossil fuel company tried to present itself as the foremost expert in the energy transition? Nobody would believe that, would they? But, apparently they would. Shell is included in high-level talks on the energy transition, and its message is that society will remain dependent on oil and gas for a long time. How has the multinational pulled it off?
Last October, Shell organised the second annual festival for primary school children on technology and clean energy: greenwash festival Generation Discover. The first festival received funding from the municipality of The Hague; last year the Ministry of Defence and the police even partnered with the event. Don't these governmental organisations realise that by lending their logos to this event, they are giving their seal of approval to a company that intensifies climate change? Don't they see that climate change is a threat to public safety – the very thing they are supposed to safeguard?
Greenwashing with sustainable pancake treats
Influence is often very subtle – and can take place right under your nose, so you don't even realise you are being influenced. Shell's Generation Discover festival focuses on the wind and the sun, and, well, okay, there's also a little bit about natural gas. Children learn how you can generate energy by dancing. The iconic Ferris wheel runs on green energy. There's a food truck selling organic pancake treats and the milk for cappuccino is steamed with solar energy. Big posters show where the Netherlands gets its energy (39 per cent natural gas – 39 per cent petroleum). But notably absent is any visual of Shell's own energy mix: 1 per cent clean energy and 99 per cent fossil fuel energy.
Pull quote: Just as a cigarette manufacturer would never launch an ad campaign to get people to smoke fewer cigarettes, Shell would never campaign to sell less oil and gas.
Misplaced confidence
Shell produces activities and educational programmes for universities and schools to demonstrate its involvement with today's society and our future. Shell shows that it is knowledgeable about both the problem and the solution. This gives citizens, policymakers and politicians the confidence that Shell, as 'expert', is on top of the situation and is acting in our best interests. But that confidence is misplaced. Shell has no interest in a quick energy transition. Last year Shell purchased British Gas for 64 billion euros – a significant investment in a thoroughly fossil-fuel-based course. And the fossil fuel multinational expects to earn back its investment many times over.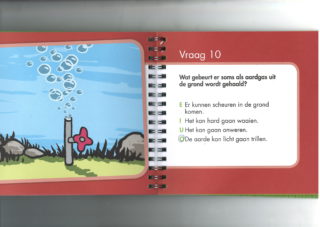 Just sit back and relax
Shell's intention for Generation Discover is to get children interested in technology. The company challenges children to explore the future, to create the future of energy. 'We need the brain power of the next generation for that', Shell posts on its website. In doing so, Shell's message is also: there is time enough to solve the climate problem – the next generation will solve it. Just sit back and relax.
'Natural gas is the solution'
The urgency of climate change and the necessity of taking action now is also lacking in Shell's other activities for children and lesson plans. Shell would rather reassure us. It claims in its lesson plans that natural gas is part of the solution to the climate problem and that carbon capture and storage will soften the hard edges of climate change. The multinational also says that society will continue to depend on oil and gas for a long time. Certainly, if you train children early enough to believe that our society can't live without fossil fuels, you will reach that goal.
Lobbying prize
Last June, Shell won a major European lobbying prize for its Generation Discover Festival: not a communications prize, PR prize or a prize for the company that got the most children interested in technology… no, this was a lobbying prize. Shell thus won a prize for 'systematically influencing decision-making by politicians and policymakers'. And that makes perfect sense if you understand that Generation Discover allows Shell to position itself as a socially engaged 'thought leader' in the energy transition. As thought leader, Shell's External Affairs director has a say in revising the curriculum for primary schools. As thought leader, Shell's CEO can stand on the podium at the National Climate Conference beaming. Generation Discover is a festival about clean energy, with the goal of slowing down the energy transition. It's a brilliant concept. Who could have thought of it? The answer is Edelman PR, an agency that's come up with campaigns for Shell such as Generation Discover, Make the Future and Eco Marathon. Edelman was once one of the big boys that hid the health risks of tobacco. In the US, a petition against the PR agency is being distributed, because it represents Shell, Chevron and Mobil in intensifying climate change. This petition has now collected more than 54,000 signatures.
Just as a cigarette manufacturer would never launch a campaign to sell fewer cigarettes, Shell has not started this campaign to sell less oil and gas
The big friendly oil giant
The Dutch government is of course aware that Shell has its downside. But it's easier to notice what is close to us and currently happening than what is distant and in the future. So, even if a critical story about Shell should again appear in the news – due to its human rights abuses, climate damage or an environmental disaster – the managers and decision-makers will remember the happy faces of the children at Generation Discover. As the big friendly oil giant, Shell can advise the government that the energy transition must also be 'realistic' – we will still need to rely on oil and gas for a long time. In other words: don't be too hasty in replacing fossil fuels.
Shell is not there to benefit children
Just as a cigarette manufacturer would never launch a campaign to sell fewer cigarettes, Shell has not started this campaign to sell less oil and gas. If you look at the happy faces of children at Generation Discover with their sustainable treats and flyers sponsored by the Defence Department, you'd almost forget that Shell exists to benefit its shareholders… not the children.
Take action: Climate March to Unmask Shell
On 30 September 2017, come to the Climate March to Unmask Shell [Ontmasker Shell Klimaatmars], organised by the new civic movement Fossielvrij Onderwijs [Fossil-free Education]. Together we can unmask Shell's greenwashing in the education system. We'll start from the Malieveld in The Hague (where the tents will be going up for the Generation Discover Festival), march along Shell's Headquarters and end at the Ministry of Education. There we will ask the minister to keep the influence of coal, oil and gas out of the classroom! It's going to be a creative journey – bring your children along!
Categories
Fossil, Strategy