Clean gas brings sustainable energy no closer
By: Harry Perrée
Photo: Milieudefensie
Shell views natural gas as a transition fuel. However, the so-called 'carbon budget' includes limited space for greenhouse gas emissions and gas remains a fossil fuel. So, can natural gas actually be part of a strategy for sustainable energy?
All metaphors have their limitations, but with a bit of imagination we could view the earth's atmosphere as a sponge, a bucket or a balloon – a sponge that can only absorb so much water, a bucket that fills up and finally spills its contents, and a balloon that pops when it's blown up too much. Using current jargon, we can explain the carbon budget in this way: the budget can be stretched up to a 66 per cent chance that global warming in this century will not exceed a 2-degree Celsius increase compared with the pre-industrial period. Or, in simpler terms: the carbon budget tells us how much greenhouse gas we can release into the air without destroying the earth. However, it won't be very long before we've reached the limits of the carbon budget. The website of UK newspaper The Guardian publishes a Carbon Countdown Clock, where you can see the global carbon budget disappearing before your eyes, second by second. This could make you very nervous – at its current rate, we will have used it all up in the next 19 years.
It is therefore high time to plan now to halt and to dismantle everything we use fossil fuels for – a planned farewell to fossil fuels in line with the Paris Climate Agreement. In this 2015 agreement, 195 countries pledged to stop the emission of greenhouse gases as soon as possible.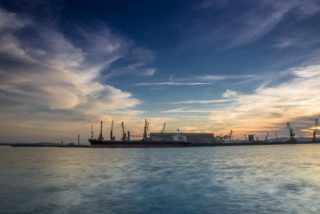 Shell's own approach
But at Royal Dutch Shell, they take an entirely different view to how to get there. Although Shell's chief executive officer Ben van Beurden stated in the Financial Times of 2 February 2017 that 'climate change is real and action is needed', for now Shell remains strongly focused on oil and gas. Its current annual investment of less than 1 billion dollars in renewable energy sources pales in comparison to annual investments of 25 to 30 billion in oil and gas. Last year Shell bought the BG Group for 71 billion dollars, to gain an even tighter grip on the global market for natural gas and liquefied natural gas (LNG). This clearly indicates the course of the company.
Shell says that it sees gas as a transition fuel: natural gas plants can replace coal-fired plants and can supplement wind turbines and solar panels, which can be somewhat erratic in supplying energy. Gas-fired power plants (other than coal-fired plants) can easily supply extra energy when wind turbines and solar cells fail to provide enough power at peak times. Moreover, Shell envisions a future golden age for LNG fuel used in shipping and freight transport.
The golden age of fossil fuels
'The oil and gas world is still much too satisfied with producing oil and gas', explained energy consultant and former Shell Manager Adriaan Kamp about the preference for fossil fuels on the Follow This website (follow-this.org). 'Despite all the negative news, this is a golden age: the money is flowing in and the global economy is growing. Furthermore, the oil and gas industry still thinks that clean technology is too expensive and too limited.'
To be sure, a switch from coal to gas is positive for the climate to some extent. Coal's rising share of the global energy mix over the last ten years has caused the emission of more greenhouse gas. The International Energy Agency (IEA) estimates that in a business-as-usual-scenario, more than 1000 gigawatts will be added by new coal-fired plants between 2013 and 2035, mostly in Asia. The IEA warns that if these plants remain in operation for 50 years, they will emit a total of 300 gigatonnes of CO2, and thus use up a great deal of the carbon budget. If gas-fired plants are built instead of coal, that would save 50 per cent in greenhouse gas emissions. For this reason, the Intergovernmental Panel on Climate Change (IPCC) has stated that natural gas turbines are a suitable technology to act as a bridge to a lower-carbon economy.
If Shell continues to sell a considerable amount of gas for a long time, that might be good for the shareholders, but it would delay the transition to sustainable energy and lead to a global warming level of up to 3.5 degrees Celsius
Switching to gas excludes alternatives
It sounds good. But beware: an increase in the natural gas supply can have other consequences, warn researchers from the Stockholm Environment Institute. Building gas-fired power plants would prevent new coal plants from becoming incorporated into the energy system – and such a lock-in would undoubtedly lead to higher CO2 emissions over the long term. But the downside of switching to gas is that it excludes alternatives which would ultimately help us to produce energy without greenhouse gas emissions. The construction of infrastructure to extract, process, transport and use natural gas is in fact extremely expensive. The more money that is invested in this gas infrastructure, the less money left for investments is truly sustainable energy. Moreover, if countries switch to gas, they will have little or no need to turn to sustainable energy. And that is likely to remain the case for a long time: countries that heavily invest in gas infrastructure are not likely to switch to another, more sustainable energy source 20 years later.
The construction of this new gas infrastructure could lead to a 'golden age for natural gas', according to one of the IEA's scenarios: the infrastructure provides the impetus to lower gas prices and stimulate more use of natural gas. Furthermore, it is questionable whether an increased supply of gas would really lead to replacing coal-fired plants. One of the advantages of gas is that it can be used to heat buildings, used for industry and increasingly also as transport fuel. But the CO2 gain there is much smaller than the CO2 gain of replacing coal with gas. And it isn't certain whether LNG would produce any climate benefit at all – it takes quite a lot of energy to produce LNG from natural gas. But the golden age of gas could ultimately lead to a temperature rise of 3.5 degrees Celsius, according to the Stockholm Environment Institute researchers' figures.
A safe 'bridge' to a sustainable energy system requires 'guardrails', advise the Swedish researchers. If politicians want to use gas as a transition fuel, they will also have to prevent cheap gas from increasing the demand for energy (for example, via a tax on CO2 emissions), and make sure that gas is employed where the climate benefits are greatest. They also will need to ensure capturing and storage of the CO2 released when natural gas is burned and that no methane (natural gas consists for the most part of methane, which has a greenhouse effect that is 86 times stronger than CO2) leaks away when the gas is extracted and distributed. This could significantly counteract any of natural gas' benefit for the climate. The most difficult task, however, would be bringing an end to this transition period.
Shell wants to remain as flexible as possible
Shell has not said anything about how long this period would last: the company wants to remain as flexible as possible. A proposal was made by a portion of shareholders (an initiative of Follow This in May 2017) to shift the company's course to sustainable energy and to set itself CO2 objectives in the spirit of the Paris Climate Agreement. Shell, however, replied that increasing the percentage of natural gas in the global energy mix was the maximum climate contribution that the company could offer. But there is a considerable chance that this strategy will fail, in any case. If Shell continues to sell a considerable amount of gas for a long time, that might be good for the shareholders, but it would delay the transition to sustainable energy and lead to a global warming level of up to 3.5 degrees Celsius. Or, despite its enormous investments in gas, Shell could be forced to write these off prematurely, something that accountants would describe as throwing away money. This risk is called the carbon bubble in the financial world, and it's a risk felt throughout the entire fossil fuel industry. Shell could escape the bursting of the fossil fuel bubble by starting now to invest in sustainable energy. Or, as Shell CEO Van Beurden stated himself at the beginning of this year: 'Climate change is real (and) action is needed.'   
Categories
Fossil, Climate